AutoSign  Trading Co.
Autosign was established at 2000 as importer and distributor of Auto spare parts in Palestine. Since that date our company was grown and improved its business every year. Now a days, Auto Sign Trading Co. became one of top five companies of spare parts and Lubricants in Palestine.
Auto Sign Trading Co. has very good sales network all over Palestinian regions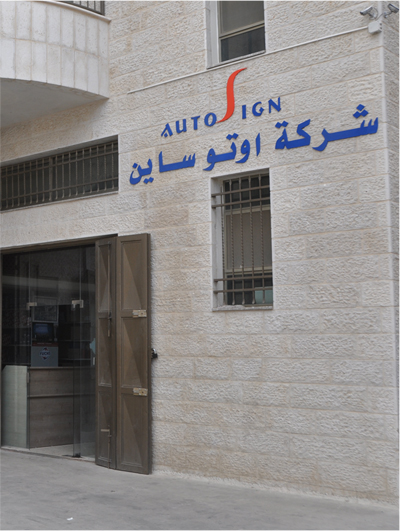 , and we can deliver our goods to all customers at short time.
Founded  : 2000
Company Type : Private
General Manager : Basim Thabet
Employees : 23
Distributed Products
We import many kinds of spare parts from Korea, China, Spain, Germany, Turkey, Italy, Taiwan, India,…
Auto Sign is the leader and the first choice in Palestine for Korean cars parts. We have full range of Genuine and Aftermarket Parts for Hyundai, Kia, and GM cars.